Last Memories
Parting moments with Parents
It was time for Captain Vinayak to leave for duty, perhaps forever. There were no words to express his emotions but to hold mother's hand while travelling towards the airport. Finally the car reached airport. He requested his father to come out of the car. He touched his feet, embraced him and then he did not turn back. Proud parents kept looking at the gallant son till their sight could chase him.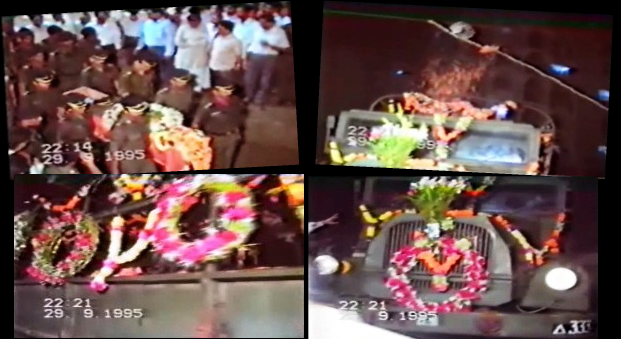 Watch Video of Vinayak's Last Journey here.
People Saluted Him
29th September 1995 was a black day in the history of Vile Parle. It had lost one of its favorite sons.
Navratri celebrations came to an immediate halt as news of Captain Vinayak's martyrdom spread across.
As a mark of respect for a brave soldier, Diwali celebrations were put off not only in Vile Parle but in many of its neighbouring suburbs.
Thanks to a signature campaign, a flyover joining east-west Vile Parle was named after Captain Vinayak Gore.
Many scholarships were sponsored under his name by people who were not even remotely related to the Gores.
His parents continue to receive tons and tons of letters from all parts of India, including people serving time in prisons.
That day he was mourned, today he is revered!!!!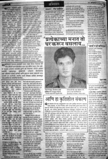 (Click on the images of letters above to view the full size letter)